Plantoil Saw Blade Oils are non-toxic, biodegradable cleaning lubricants for band saw and circular saw blades.
Made from synthetic esters, based on natural plant and rapeseed oils, they are an environmentally responsible, cost-effective and safe alternative to traditional diesel oil or paraffin.
Benefits of Plantoil Saw Blade Oils:
No health risk
No fire risk
Improved lubrication

Rust inhibiting
Cleaner saw blades
Blade tension retained for longer

Blade sharpening intervals extended
Based on natural renewable resources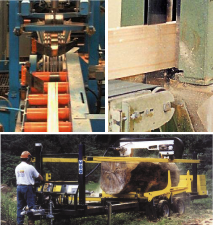 Plantoil Saw Blade Oils, available in 2 viscosity grades, are applied neat using your existing lubrication system, or application can be optimised with the Plantoil Spray Lubrication System.
BioSafe BOEM is a biodegradable, water-miscible saw blade lubricant based on vegetable oils.
Mixed with water, at a ratio of 1:20, BioSafe BOEM forms a stable emulsion to cool and lubricate saw blades. The emulsion prevents residues sticking to blades and protects against corrosion and mould growth.
BioSafe BOEM is exceptionally economical and particularly suited to round timber. Application is optimised by using the Plantoil Spray Lubrication System
.