Aspen 2-Stroke Oil is an environmentally-adapted, fully synthetic, low smoke oil. It is partly biodegradable, partly biologically inert and non-toxic. It meets the latest specifications set out by JASO FC/Global GD, and exceeds the specifications of all major manufacturers of 2-stroke engines.
Aspen 2-Stroke Oil provides excellent lubricity, resulting in extended life of components in high revving engines operating at high temperatures. Special detergent properties help to keep the engine, spark plugs and exhaust system exceptionally clean to provide reliable starting and top performance from the engine.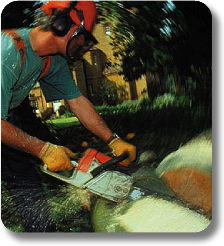 Aspen 2-Stroke Oil can be mixed 1:50 with unleaded petrol, or used unmixed in engines with separate lubrication systems. It is suitable for use in chainsaws, hedge trimmers, brushcutters and all other machinery powered by air-cooled 2-stroke engines.
To place an order for Aspen 2-Stroke Oil please complete and submit an online order form.
Alternatively, please call our Sales Office on
FREEPHONE 0800 013 7363 or email your requirements to sales@plantoil.co.uk